About RTRE
Rachel Tiskevics Real Estate
Relationship – Trust – Respect – Excellence
Rachel Tiskevics
Realtor ®
Working with buyers and sellers in real estate is one of the most rewarding things I've ever done. To be a part of someone's journey… to take them through a process that leads to achieving their end goal is so satisfying and so enriching.
So many of my clients have become friends, and continuing to stay in touch with them long after their buying or selling is done is one of my favorite things to do!
Real Estate is about relationships… it's so much more than a transaction to me. It's about being a memory maker for them and creating an experience they'll never forget.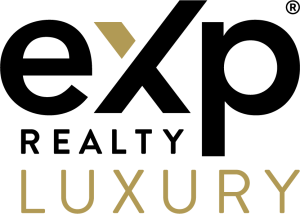 Why am I with eXp Realty, LLC? 
eXp is an agent-centric brokerage with low fees, enabling me to provide the best service possible to my clients without costly overhead.
With eXp's international reach, I'm able to assist my clients with any sales or purchases within the state of Iowa and refer them to an outstanding eXp agent anywhere in the world.
I love working with relocation clients! eXp has a phenomenal relocation department. I've been able to be the #1 relocation agent in the Pella, Iowa market for over four years. I've lived in several different states, and know what it's like to need to make the most of the local connections when moving in or out of the area. If you're looking to relocate to Pella, Iowa I'd love to be your go-to!
Rachel Tiskevics Real Estate is an active member of PACE Alliance – The Pella Chamber of Commerce. Including the Downtown Development Committee, Economic Development Committee, and the Pella Historical Society.
If you need a place to stay during your visit to Pella, Iowa, let me know! We currently have two Airbnb's and one short-term rental available for you.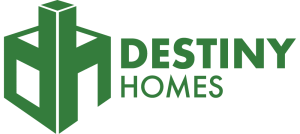 I am currently serving as the Project Manager for the Prairie Ridge Development in Pella. I am passionate about quality construction and the customer experience, and Destiny Homes provides both.
In my opinion, they provide the best quality build, extended warranty, and most reasonable build time in Central Iowa. You can count on better-than-average materials, along with 2 x 6 construction, a 2-year warranty, and a portal to access long after your purchase, with helpful resources to maintain your home.
New Construction Specialist: Certified in 2017
Residential Construction Certified: in 2017
the RTRE Experience
What does RTRE mean?
I originally created my branding as RTRE to make it easier to remember my name. Going from Rachel Vanden Oever to Rachel Tiskevics wasn't easy. Not having a Dutch name in a Dutch town, (even though I was born and raised in Pella), I decided to use RTRE: Rachel Tiskevics Real Estate.
As I grew in my business and understanding of what mattered most to my clients, I added the four core values to my RTRE name:
Relationship
Trust
Respect
Excellence.
The values of RTRE are how I measure every decision I make. The vendors I recommend have to align with those values, as well as any agents I partner with.
Why choose RTRE?
If you're looking for an agent that will put your needs before their own bottom dollar, I'm the one for you. If you're looking for someone who will tell you the truth and not exaggerate the aspects of a home to make a sale, I'm your agent.
If you're looking to work with someone you can trust and someone who will be there with you throughout the process and not leave your side once you have an accepted offer, consider me as your agent of choice.